Authorized York Replacement Parts Supplier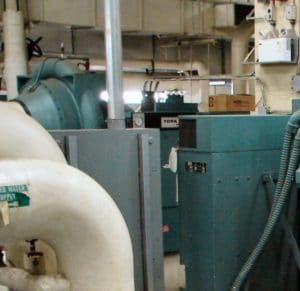 Keeping your HVAC system updated will often require ready replacement parts; this is especially true if you are running a YORK system. Having YORK replacement parts on hand is ideal because your unit will need to be serviced to maintain its performance. Midwest Parts Center is a reputable source for YORK parts.
YORK offers an extensive catalog that is robust with parts for several different HVAC systems. If you have ever tried to search for parts online or through a catalog, you may discover it can be challenging. For this reason, you need someone with experience in the realm of HVAC to help you identify the right components for your system.
In the case of YORK replacement parts, you will find that the parts are specifically designed for YORK systems. However, a quick search across the web might send you to various suppliers on multiple sites that do not deliver the results you need. You should not trust your heating, cooling, and ventilation systems to chance because they are such an important part of your facility. Instead, always turn to the brand that you can rely on.
York Replacement Parts Accessibility
Having access to parts is beneficial not only in scheduled maintenance but also in an emergency. While you can never truly anticipate when something might go wrong with your system, it is best to err on the side of caution and always be prepared.
Since your system plays a critical role in maintaining comfort and productivity, any breakdowns can lead to loss of productivity, discomfort, and potential safety issues. In addition to keeping your system up to date, you should not delay service on any urgent repairs.
As an authorized distributor of YORK replacement parts, Midwest Parts Center can help you procure the components you need quickly, reducing the turnaround time on critical repairs.  The faster that service can be rendered on your system, the sooner you can return to your operation.