Locate YORK Replacement Parts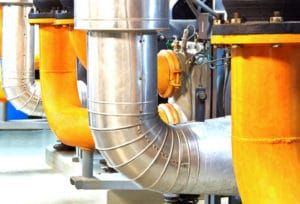 Do you need YORK replacement parts for your HVAC system? If so, contact Midwest Parts Center. We can supply the replacement parts that match your current YORK system. Because identifying parts can be tough, we recommend contacting an experienced technician as soon as possible.
If you are running a YORK system, we suggested using YORK replacement parts for repairs and service. Always look for YORK genuine parts since it is reputable and recognized for delivering the highest quality level. We can back parts with selection and service, something that unauthorized parts suppliers cannot guarantee.
YORK Replacement Parts Delivered
When your HVAC system is malfunctioning, it can lead to many unwanted situations and impact your operation. We understand how important it is to maintain your operation and keep things running smoothly year-round. Keep in mind that it does not matter whether you need regular repair or an emergency; Midwest Parts Center can help.
Why wait for parts when you can get them directly from a trusted source with a world-class reputation? Midwest Parts Center is an ideal choice for all of your parts needs when it comes to the YORK brand.
Allow us to reduce your headache by helping you find YORK replacement parts without hesitation. Whether you need parts for chillers, air systems, or condensers, Midwest Parts Center has you covered. We can provide a wide selection of parts and components designed to fit your YORK system perfectly.
Having access to a wide selection of parts enables us to deliver exactly what you need when you need it. Timely access and delivery reduces downtime, saves you money, and get your system up and running with the greatest of ease. With Midwest Parts Center and the YORK brand, you can rest easy knowing that your system will deliver reliable performance for a long time to come.