YORK PREVENTIVE: Are you concerned about your industrial temperature? York can significantly reduce humidity and purification costs using industrial and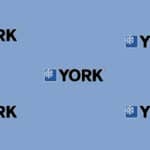 commercial chillers. Using York preventive maintenance kits, specialists can enhance their overall capacity to work efficiently. In addition, the chilling systems in large businesses demand a lot of energy, and the managers of these institutions are always looking for ways to reduce their costs.
York chillers are used in many institutions worldwide because they are a perfect solution for industrial and commercial chilling through your maintenance kits.
Kits for York Preventative Care
Commercial and industrial operations are a significant focus of the incredible performance; they want to reduce their carbon footprint and require energy-efficient products from manufacturers. York coolers are designed to suit the needs of businesses that wish for cooling services, exceptional performance, and unparalleled efficiency.
Benefits of your YORK PREVENTIVE Maintenance Kit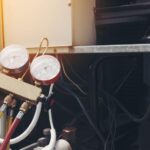 Preventative maintenance kits from York are just another way to improve an organization's bottom line. There are two types of chillers: water-cooled chillers and air-cooled chillers, used in commercial enterprises.
An HVAC system relies on these chillers to dissipate and reduce any excess heat generated by the various components of the system. York preventative maintenance kits are required for establishments that use chillers that require minimal maintenance and are highly effective.
Since chillers account for over half of all industrial and commercial electricity use, they must adequately maintain them to remain functional. The benefits of efficient chiller operation include saving money and reducing energy consumption, which has a long-term and benign impact on the environment. York preventative kits make chiller maintenance straightforward; faulty chiller components will result in excessive energy costs.
Advantages of York Preventive Maintenance Kit
Additionally, York preventative maintenance kits can lessen the consequences of usual service glitches; competent and experienced experts deploy tool kits as an effective and proven method to reduce malfunctions. Because of our deep knowledge of technology, we can deliver these services quickly and competently, rather than relying on a reactive remedy.
Increasing effectiveness and productivity
When boosting performance and efficiency, you can also use York preventative maintenance kits for coolers. When a breakdown or maintenance issue occurs, the facility managers and chillers professionals can identify it.
Easy Maintenance 
Maintaining a record of the conditions of operations is strongly advised to save time, money, and energy for the final customers. Keep an eye on performance trends and swiftly and efficiently document any potential issues. As a result, the parts of the chiller must be thoroughly cleaned every time they are used; residue interferes with the ability of the components to increase the heat exchange process.
Suitable for Perfect Services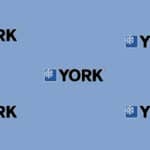 York preventative maintenance kits instruments to perform regular cleanings and keep an eye on water pressure and temperature, both of which are important. The idea is to work efficiently while achieving the desired cooling effect. Chilled water should be provided at a precise time and in the most energy-efficient manner possible, according to the design of the chiller unit. Preventative maintenance kits for York are special.
We can help you with a York preventative maintenance kit. Your heating and cooling systems will run more efficiently with the help of the kits.
Call Now for more information