York Commercial Genuine Parts Supply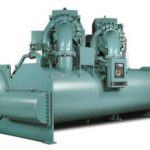 York Commercial Genuine Parts supply is useful for urgent situations as well as standard repairs. Midwest Parts Center can provide a wide selection of York Commercial Genuine Parts for industrial and commercial facilities. Furthermore, we provide a range of standard parts that clients require to complete jobs. Our industrial and commercial clients seek HVAC components including compressors, chiller parts, and air handler elements. Additionally, we offer the most popular spare parts for York.
Buildings around the globe employ genuine components by York to support commercial-grade chillers. Industrial plants and business centers demand cool air for comfort and also to maintain materials. Additionally, industrial plants need cooling units to facilitate equipment or retain products. The fact of the matter is that faulty air units can result in declined productivity. If productivity is on a downward trend, repairs may be necessary.
York Commercial Genuine Parts Supply for Chillers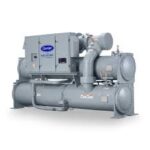 Facilities looking for York Commercial Genuine Parts supply for chiller units may conclude their search with Midwest Parts Center. Midwest Parts Center is the leading source for HVAC equipment, parts, and service. In fact, the more time that it takes to obtain parts for repair, the more severe problems will persist. Prospective clients can purchase York Commercial Genuine Parts through Midwest Parts Center to prevent delays in performance.
Chillers need parts that fit perfectly into their existing components. York Commercial Genuine Parts offer quality and durability, two features that end-users prefer. There are no substitutions when it comes to York branded chillers. Even though similar parts are available on the web, only Genuine parts by York should be used.
The real issue is that looking for replacement or repair parts should not take a long time. In fact, facility managers and business owners do not have as much time to spare hunting for HVAC components. Midwest Parts Center, however, can reduce the time spent finding parts by providing a wide selection. Our parts experts can make item selection handle-free. Furthermore, our service specialists work with end-users to pinpoint difficult part nomenclature. Additionally, sourcing parts through our chain will enable end-users to start efficiently.
Repair and York Parts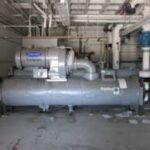 Commercial chillers and industrial units need to be monitored often. Broken systems can produce ill-effects in buildings that depend on the machines. Maintaining the performance of a chiller is related to the upkeep of parts. What's more, York parts provide an excellent solution for ongoing upkeep.
Clients who are interested in parts for York chillers should contact Midwest Parts Center. The issue is that sourcing parts should be a seamless process. Because parts are so important to an air system's operation, the right item models are necessary. When in doubt, consider enlisting a parts specialist's expertise with knowledge about York and commercial HVAC. Midwest Parts Center is poised to handle the toughest challenges in heating, cooling, and ventilation. As an expert in the York brand, our end-users consider us valuable resources for standard needs and emergency services.
Explore our selection of chiller parts for York. Contact us.
Call Now for more information