Source for YORK Genuine Parts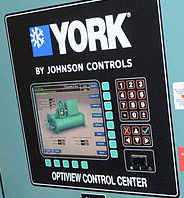 Midwest Parts Center is the premier choice for YORK Genuine Parts. Every once in a while, you may need replacement parts for your HVAC system. Finding the exact parts that you need is not always easy, but we can alleviate your headaches. Midwest Parts Center is capable of navigating the complex components available for each distinct YORK system. Trust the brands you know and receive the quality you expect with Midwest Parts Center parts selection.
We understand that when your HVAC system goes down, productivity is at risk of slowing down. To help you manage this situation, we can access YORK Genuine Parts efficiently. As a result, you can promptly address any repair challenges, limiting the amount of time spent offline. Getting your system back up and running quickly can make a tremendous difference in your profitability.
YORK Genuine Parts Selection
Midwest Parts Center can help you identify YORK Genuine Parts designed specifically for the brand's systems. We supply a range of components that can be utilized for distinct applications, as developed by YORK. Our customers are pleased to know that we are ideal for replacement parts made for VRF systems, DX systems, chilled water systems, and air systems.
Parts access is critical for any facility, whether commercial, industrial, or residential. There is no reason why your operation should be placed on hold for a lack of parts in the event of a repair. Ideally, you should obtain parts quickly and without hassle. Midwest Parts Center can deliver.
Rest assured that your YORK Genuine Parts will be a perfect fit. You need not worry about retrofitting off-brand parts that may or may not be compatible with your system. YORK components are compatible with your existing systems, which eliminate any uncertainty associated with parts selection.