York Genuine Parts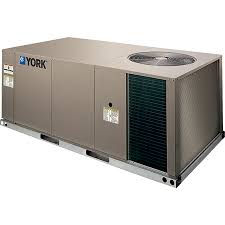 Midwest Parts Center is capable of helping clients locate HVAC parts. We are experts in HVAC and specialize in York. If you are looking for results that you can trust, consider the Midwest Parts Center for all of your HVAC equipment needs. York genuine parts are among our list of specialties. The components may be applied to installed York climate control systems. HVAC parts are an inexpensive way to maintain the operation of air-conditioning and heating systems. We fill requirements for both commercial and industrial facilities.
Trust Midwest Parts Center as your top source for York genuine parts. Having access to components for HVAC systems is useful for both end-users and service technicians. Installing parts helps to prolong the life-cycle of HVAC equipment. Clients expect heating and cooling units to perform consistently throughout time. Filling parts requirements helps keep climate control systems running smoothly, but they are also necessary during maintenance and urgent service.
Several different suppliers claim to offer York genuine parts. Verify that you are dealing with a legitimate source; look for the York genuine logo. Deal with a reputable reseller or distributor that is experienced in working with commercial clients. The needs of large facilities are quite different compared to residential buildings. Equipment deployed in commercial facilities is large in size and also contains hundreds of parts. Attempting to navigate the components can often be complicated. However, Midwest Parts Center can help. 
York Genuine Parts Application
York genuine parts may be used for service, maintenance, and repairs conducted by end-users or service technicians. Parts should be handled by someone with experience as the equipment carries powerful currents. Replacement and repair of HVAC components should be handled with great care to avoid causing damage to the equipment. If you suspect an issue with a commercial or industrial HVAC system, contact a service professional without delay. Contact Midwest Parts Center regarding parts for your climate control systems.