YORK Chiller Parts-Sourcing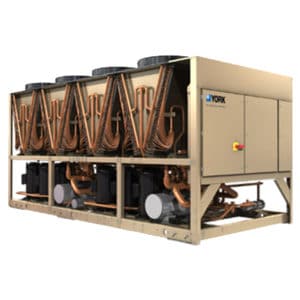 When your chiller goes down, your operation or facility may be at risk for serious issues. If you need chiller repair, then YORK Chiller Parts by Midwest Parts Center is the best option. There is no reason why your productivity should slow down because of a faulty chiller. The faster that you can get a technician to start the repair, the better.
As a YORK Chiller Parts specialist, we can offer you reliable service, excellent quality, and expertise on a widely-recognized brand. With Midwest Parts Center, you can rest assured that we can help you get the exact parts you need minus the headache.
Chiller designs are complicated, and the systems are huge, so any number of issues can happen with your system at any time. This is not to suggest that chillers are not reliable; they are. Commercial facilities and industrial plants make great use of chillers every day for a broad number of applications.
YORK Chiller Parts are known for delivering the highest quality level; for this reason, you should consult with technicians familiar with the brand, its machines, and system components. Navigating the YORK parts catalog for chillers may be difficult if you are unfamiliar with the chiller's inner-workings. For assistance with parts nomenclature, contact Midwest Parts Center.
YORK Chiller Parts for Maintenance
Of course, not every situation regarding a chiller is an emergency. Sometimes you may need to conduct maintenance on the system to maintain its performance. A chiller that performs well is necessary for your operation's vitality if you depend on its work, as in the case of manufacturing.
Chillers need to be maintained often to deliver the best and most efficient performance. Technicians have a vast range of capabilities to include scheduled service on your chiller. Often maintenance requirements will call for parts. In this case, having parts nearby for standard service applications is ideal.