YORK Applied Parts Source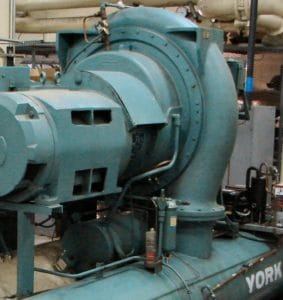 HVAC Systems are well-built but may need service from time to time due to use. When your system needs repair, you may also have to consider purchasing replacement parts. If you are running YORK brand HVAC systems, YORK applied parts the best choice in terms of fit. YORK has a strong brand reputation as an industry leader, and the name is recognized for delivering premium equipment.
The need for HVAC repairs can be unpredictable, but at certain points can be expected. While you may not necessarily experience a major system failure, consistent use can lead to wear and tear, which is completely normal in most cases. Wear from usage happens over time, but Midwest Parts Center is available to address any needs for YORK applied parts as they arise.
Climate control is critical to all establishments, whether commercial, industrial, or residential. Since HVAC typically runs smoothly, it is easy to take it for granted. Repair issues often go unchecked until there is a major malfunction. The delaying repair can lead to extensive damage and major declines in productivity.
YORK Applied Parts Solutions
If you have identified a need for YORK Applied Parts, contact Midwest Parts Center. We can assist with selecting components that fit the nomenclature of your current YORK system. YORK parts are developed to fit the brand's products specifically.
The relationship between systems and components eliminates the need for generic parts that may not be a good fit. As a result, you can save money by streamlining all of your components. Most importantly, YORK applied parts are trusted and recognized for their high level of performance.
Allow Midwest Parts Center to advise you on any replacement parts you may need for your HVAC systems. We proudly deliver quality and selection that is second to none.