YORK Applied Parts Replacement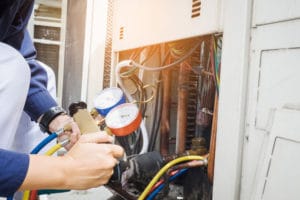 You can count on your YORK HVAC Systems to be reliable year-round. Regular use, however, demands maintenance to ensure that your system is performing at its best. YORK applied parts replacement is sometimes necessary to conduct maintenance and repairs. We recommend streamlining your components and retaining the YORK brand for any applied parts.
You may never truly know when the need for HVAC repair will arise. Scheduling regular maintenance, however, will circumvent serious damage in most cases. If you do experience an urgent need, contact an experienced service technician. In serious emergencies, HVAC repair should not be delayed. YORK applied parts can certainly come in handy in emergencies.
Even if you do not necessarily have an urgent need, the parts will come in handy for repairs resulting from daily wear and frequent use. Wear is normal and should not cause alarm as it can be expected over a period of time.
Climate Control Applications
Whether you are managing climate control in a residential building, commercial establishment, or industrial facility, it is necessary to keep your systems running efficiently. YORK applied parts can help your machinery maintain optimal performance and ensure the best energy use to maintain costs.
YORK Applied Parts Selection
Here at Midwest Parts Center, we have access to all YORK applied parts. One of the benefits of being an authorized distributor is that we can get you parts quickly, thanks to our expertise in working with the brand. We can shorten the wait time on parts and match your required nomenclature with ease. Allow us to demystify the complex nature of HVAC.
One of the best things to note about YORK Applied Parts is that they are perfectly suited to fit your existing YORK machines. Therefore, you do not have to worry about ill-fitting products and incompatible performance. You will also reduce repair costs by streamlining your parts and service—Trust-Midwest Parts Center as your top choice for YORK components.