York Commercial Applied Parts for Service Needs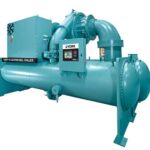 When your heating and cooling units are not in operation, a significant solution requires the use of York Commercial applied parts. Service is a common aspect of air-conditioning maintenance. As a result, it is not surprising that spare parts are required from time to time. Midwest Parts Center is a trusted resource for components needed for services such as repair and maintenance. Together with our professional HVAC experts, we will guide you by selecting the parts needed for your equipment. York HVAC systems are known for their durability, so it goes without saying that buying York parts is ideal for maintenance.
York provides HVAC equipment across several industries. Both commercial and industrial facilities use York temperature control equipment. Temperature control is not only necessary for comfort but also for safety and air quality. Also, York equipment maintenance is necessary because it is a significant investment for businesses. Allow Midwest Parts Center to help you better control your plant's temperature systems with quality parts for maintenance.
Maintenance Requirements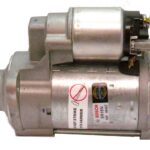 Air-Conditioning devices can withstand extreme pressure, requiring new components in commercial and industrial environments. HVAC units do experience wear after heavy use. Worn parts, however, are not uncommon. Additionally, new parts can heal problem areas and complement major repairs to keep systems running optimally. York Commercial applied parts for service help technicians perform service work efficiently. 
York Commercial applied parts are immediately accessible through our comprehensive catalog. Working with a qualified supplier like the Midwest Parts Center will allow you to provide a range of equipment, as it is more difficult to purchase these goods on the Internet.  Furthermore, you should only contact licensed distributors to sell any of the brand's components related to HVAC machines. York Commercial applied parts for service are a wonderful solution for commercial air centers. Having access to parts makes it easier for technicians to care for HVAC units.
Trusted York Commercial Applied Parts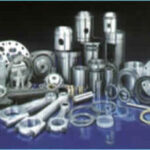 Searching for a reliable source of components is clear when searching for the official York emblem. As experienced specialists from the York manufacturer, we can help you navigate device elements specific to your equipment. We can also help you identify the York Commercial applied parts that have been built for your air-conditioning system. There are steps you, as a customer, can take to be sure that you are buying the right parts that fit your device.
The York brand comes first in terms of quality and reputation. To achieve optimum results, Midwest Parts Center manages all HVAC requirements. We specialize in all aspects of heating, ventilation, and cooling systems.
Contact us to find out how we can help you with York chiller parts.
Call Now for more information