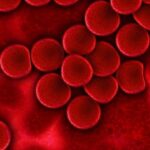 If you're searching for a solution to enhance the indoor air quality of your organization, consider Global Plasma Solution's cutting-edge equipment. Global Plasma Solutions products are intended to fit a wide range of commercial and residential buildings, and the air purification technology specialists are delighted to provide them.
Global Plasma Solution can assist in the removal of a wide range of typical air contaminants, including dust, dirt, viruses, and infections. On the other hand, the professionals will work fast to install your new equipment, allowing your company or house to feel better sooner rather than later.
Understanding Needlepoint Bipolar ionization
Outdoors, naturally occurring ions are omnipresent, and they are continuously cleaning the air. Energy from flowing water, smashing waves, and even sunshine are used to produce ions. You may refresh the air indoors by using GPS NPBI technology, which produces ions without creating ozone or other hazardous consequences.
In the air we breathe, we may find pollutants like dust, dander, pollen, and smoke, as well as pathogens like viruses and bacteria. An electrical charge is used to create a high concentration of positive and negative ions in the air, which may be used to clean indoor air safely. As they travel through the air, these ions are continually looking for and bonding to other particles. As a consequence of this, a continuous motion of particle combination is formed. As they develop in size, these particles are quickly eliminated from the air.
Viruses are also inhibited by the microbicidal actions of positive and negative ions. No other sort of ozone-free needlepoint bi-polar ionization has passed the RCTA DO-160 airplane standard, but GPS's does. Traditional bipolar ionization systems emit harmful ozone as a result.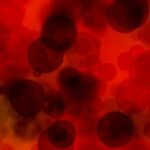 These needlepoint bi-polar ionization systems with auto-cleaning needles are designed for various mounting options, making them appropriate for anything from large commercial HVAC systems to simple residential systems. Pioneering needlepoint bi-polar ionization devices pioneered by GPS have been improved to combat a broad spectrum of airborne diseases and viruses.
These products' composite and carbon fiber designs allow them to be installed in corrosive conditions, assuring years of worry-free use from your investment. Universal voltage input, in-line On/Off switches, programmed auto-cleaning cycles, plasma-on-indication lights, magnets for easy mounting, and replaceable carbon fiber brush emitters are all standard components of the GPS systems.
Commercial Applications of Global Plasma Solutions
 System installations may be made in practically any office building, with a few exceptions. In educational institutions, huge offices, and industries, Global Plasma Solution products shine. There's no reason to delay enhancing your air quality by putting a Global Plasma Solutions device on your property because it comes with a five-year warranty and requires no maintenance.
Global Plasma Solutions Information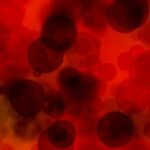 With over 30 patents and more than 250,000 installations worldwide, Global Plasma Solution Inc. (GPS®) is the industry leader in indoor air quality, using our needlepoint bi-polar ionization (NPBI®) technology to deliver clean, safe, and healthy indoor air that produces no ozone or other harmful byproducts. Their NPBI products are UL and CE certified and registered and use NPBI to purify the air by eliminating airborne particulates, odors, and pathogens. GPS is based in Charlotte, North Carolina, and was formed in 2009.
Call Now for more information