York is a pioneer in air-cooled chiller technology because of its high capacities and environmentally favorable features. York Ylaa chiller parts are simple to maintain and customized to fit any application. A pioneer in energy-saving design and construction York Ylaa is an asset in any setting, private or public commercial sites.
YLAA is capable of operating under any cooling load and ambient temperature. They are supported by the world's largest HVAC components network, which has decades of proven technology and satisfied consumers behind it.
Why Choose York YLAA
To save money and help the environment, you can use YORK® YLAA Air-Coolant. We can assist you in putting together an air-cooled chiller system for industrial or commercial cooling needs. Air-cooled water chiller systems equipped with our YLAA Chillers can :
Deliver exceptional performance in the field
Providing efficient heat transfer is achieved by using brazed evaporators and microchannel condensers.
Reduce your annual energy consumption by as much as 40% – achieve the best efficiency in all working scenarios.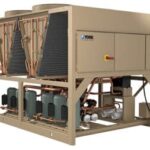 Choose from a wide range of energy, acoustic, and mechanical combinations to meet your specific application requirements and preferences.
You'll save money in the long run if you choose a smaller, lighter, more efficient, low-maintenance chiller that will save you money in the short and long term.
York Ylaa chiller components benefits and features.
York Ylaa air-cooled chillers have received the AHRI Certified seal of approval, ensuring high performance and reliability. The chiller you choose can be tailored to match your individual needs. Can use York Ylaa chiller parts to:
York YLAA chiller components efficiency
York YLAA chiller parts include five advantages and features.
Due to their revolutionary control algorithms, YLAA high-efficiency chillers offer the best energy efficiency in the industry. A measure of real-world energy efficiency shows that YLAA chillers are the best in their class.
Using YLAA chillers in standard efficiency models can achieve smaller footprints and cheaper capital costs. YLAA chillers come in various configurations, making it possible to tailor your purchase to your specific needs.
The York YLAA chiller parts' adaptability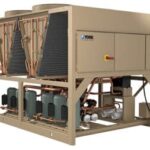 Many options are available for the YLAA chiller, making it suitable for many applications. A temperature of 10°F (-12°C) is sufficient to chill glycol. With a maximum temperature of 140 degrees Fahrenheit, an 85 percent capture rate is possible (60 degrees Celsius).
More pump sizes are available when factory-mounted pump kits are taken into account. The optional kits for easy installation include valves, pressure ports, flow-switches, and filters.
Variable-speed drives, dual pumps, service shut-off valves, expansion tanks, and additional test ports for temperature and pressure sensors are just a few of the many pump options available today. Can place the chiller in various locations thanks to different sound-dampening techniques.
Sustainability
The York YLAA does not need to incur more expenses to be a leader in sustainability. An environmentally friendly chiller, the YLAA uses R-410A refrigerant with no ozone-damaging potential and cutting-edge heat exchanger technology. As a result, this chiller is genuinely ecologically friendly.
Reliability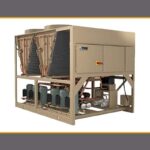 The York YLAA chiller parts have been tested and proven reliable in reducing the frequency of service calls. Scroll compressors have been in operation for tens of thousands of hours in a wide range of industries.
In-depth testing in the lab and on the ground has shown that corrosion-resistant condenser heat exchangers are the best choice for stationary HVAC systems. As a result, they are less likely to be damaged during rigging, lifting, or chiller installation than standard condenser coils.
Setting it up is a breeze.
Lifting the pre-assembled unit from the shipping container is all it takes to install the YLAA chiller on the roof or the ground. They don't require any capital, installation, or maintenance expenditures.
York Ylaa chiller parts are an excellent choice for air conditioning systems because of the properties mentioned above.
Call Now for more information