York Chiller Parts
Chillers do perform without flaw when they are still new; however, there comes a time when a few components start malfunctioning due to long service. Therefore, when it comes to fixing your chiller, you need the best chiller parts in the market; pieces that will get your chiller back to its feet, and only quality parts will help increase your lifespan chiller. Commercial and industrial establishments use chillers, especially in production; these chillers work in various and harsh environments at times.
Air conditioning is a significant part of the production, demanding it to work effectively all year long. Midwest parts center is the best provider of these York Chiller parts for commercial premises. We partner with a licensed and approved supplier. Therefore we guarantee you the best access to units record for York chiller parts. Commercial premises prefer working with a trustworthy and accountable supplier for spare parts; this is exceptionally vital because these are the elements that assist in regulating temperature.
From where get it
We have a vast range of York Chiller parts for which all commercial and industrial systems can constitute the background work. Many digital organizations offer mediocre services that are not ideal for chiller replacements; therefore, one must do thorough research to acquire the best parts. We understand how frustrating it can be to search for suitable parts to fit your cooling system; several different designs are on various premises.
Wear and tear should be taken proper care of in the HVAC system; thus, these parts are ideal alternatives. Most importantly, the search for perfect details provides satisfactory results; chiller parts have a critical role to play in the chiller's operation and maintenance. York chiller parts are the most suitable, with a hundred percent guarantee to meet all your chiller's performance expectations.
Furthermore, because of their high-quality attributes, customers and clients choose the York brand. They are confident that this brand provides nothing but the most superior quality products with unbeatable durability. The York HVAC system is completely reliable; we work with customers and clients to avail the perfect refrigeration systems due to our broad access to the best brand spare parts. Service technicians and the establishment's managers know the importance of getting York Chiller parts; commercial and industrial HVAC systems need spare parts for service, repair, and maintenance.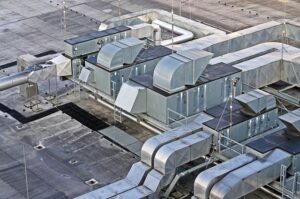 Besides, wear and tear are nothing new in the commercial and industrial sectors; however, HVAC parts assist in smoothening the repair assignments with proper and professional maintenance. Retail establishments need to acquire the parts from a line of trusted dealers. Working with unapproved suppliers might lead to poor quality and untimely delivery of the products. A choice to partner with a licensed and authorized supplier will offer you nothing but reliable and good-quality products.
York Chiller parts are designed to regulate the existing temperature-controlling unit, which the brand also makes. Thus, there is a vast range of other models in the market; getting a chiller parts professional will guarantee you the significant product codes are designed for your system.
At Midwest parts Center, we understand the unique demands for different firms that use HVAC systems. Therefore, if you want the best HVAC parts for any project, whether now or in the future, please contact us; we guarantee you nothing but quality and value!
Call Now for more information