York YK Chiller Parts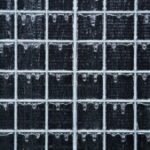 York YK Chiller Parts: Environmental control technologies serve a crucial part in keeping commercial activities running smoothly. HVAC equipment, notable chillers, is also used in industrial operations to keep areas, products, and machines cold. York YK chiller parts only serve to enhance the brand's cooling device's exceptional performance. Businesses rely on HVAC for two reasons: functionality and energy conservation.
What is the main purpose of York YK Chiller Parts?
York parts are appropriate for York chilling devices that are already in use. The parts are specifically designed to fit chillers. York has created requirements for their chillers, and there are no replacement parts that can match them. While some replacement components may be filled with similar products, this could lead to poor performance. York has a huge catalog with a wide choice of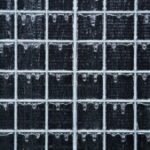 components ranging in size from large parts to small components. All of the products, on the other hand, have a certain role and are hence equally important.
York parts can be used for repair, replacements, and servicing. Facility administrators and corporate owners want their cooling systems to last as long as possible. Spare parts can assist extend the life of equipment while also reducing energy use.
Is there a difference in the HVAC system's quality output
Furthermore, the York YK chillers are rotational air conditioners. A chiller employs this mechanism to remove heating or cooling liquid: it compresses vapor. The liquid is then put through a cooling process, resulting in the cool air; in other words, the York parts cool the surroundings.
The York YK chiller parts, on the contrary, may be exposed to high stress as a result of the strenuous actions required in cooling the air, increasing the chances of frequent failure. The York brand is committed to delivering York YK chiller components for all York parts replacements and maintenance for this reason.
This chiller brand is regarded as one of the most effective HVAC systems in the industry because of its efficiency, lifespan, and durability; many restaurants, institutions, medical facilities, and other businesses have experienced its benefits.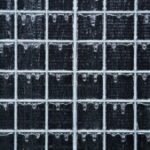 Furthermore, chillers can be costly to purchase and maintain; it can be stressful to spend a significant sum of money on a chiller for a broad space to have it deteriorate after a short period. As a response, if you're in the market for a chiller, you must go for a high-quality model, preferring quality over quantity and bearing in view that a low-cost product may come with a long list of service requirements, making it pricey in the long run. York YK chiller parts deliver high-quality results. These characteristics provide several benefits, including decreased overall ownership expenses. Improved innovation for your unit's unrivaled performance is another benefit supplied by York YK chiller components.
Call Now for more information