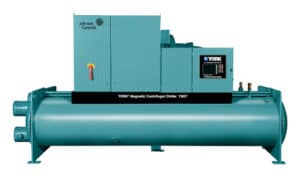 Finding the correct York chiller parts from any store or supplier can be a challenging task. The challenge comes in because there are different models of chiller mo in various facilities and getting the right chiller parts requires expert knowledge. As a plant operator or working in the industrial arena, chances are high you have come across, if not fixed, York YT chiller parts.
York YT chiller parts. are commonly used for industrial purposes, and you can find the right and genuine York parts from Midwest Parts Centre. These are technical parts of a chiller that need a lot of precautionary measures when handling. Failure to do so may result in injuries, among other risks. Therefore, you should fix the York chiller parts and get services from a qualified or a team of technicians.
There are different sections and aspects necessary in York YT chiller parts. The first aspect is system operating procedure and operational maintenance, which comprises a pumps-assisted turbo guard purge unit, the oil return system, and the charging unit with oil.
York YT chiller Parts & maintenance
Another important aspect of chiller parts is maintenance. Any HVAC system requires proper maintenance for it to last long and serve you well. Without proper maintenance and repair services, the chances are high that your York YT chiller will break down and undermine your facility or institution's good environment hence declining productivity and causing an absence of comfort within the institution. To avoid undermining your cooling needs,
The following are required as part of the maintenance aspect of chillers.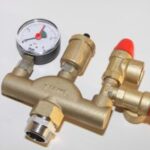 First are the renewal parts, which comprise the right chiller parts to be replaced if a repair should occur. The next item is checking systems for leaks. For any chiller unit, checking for gas leaks is crucial because if it is leaking, it is an indication that you need to purchase and fix a York YT chiller part on your unit. The evacuation and dehydration parts and refrigerant charging also need to be checked before purchasing or searching for chiller parts. Other important aspects that need to be checked before purchasing the York YT chiller parts are begging the motor, checking condensers and coolers, compressors, and electrical controls.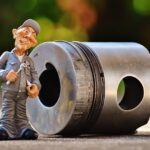 The York YT contains other special parts, and these are: the YT chiller with an electro-mechanical starter, the flow control chamber, the sub-cooler, the condenser, discharge baffle, oil cooler, fasteners and fittings, actuators, valves and line components, sensors, a variable speed drive, transduces among many others. In most YT chillers, the control Centre is customized or designed to match the most energy-effective management units currently used. It's also important to note that York Chiller parts come with a warranty from Midwest Parts Centre. This gives you a reason to purchase your YT chiller parts from us.
For all your chiller parts, especially York YT chiller parts, Midwest Parts Centre is your right partner. Contact us today, and our team of professionals will take you through our chiller parts and help you identify the correct part for your system with ease.
Call Now for more information