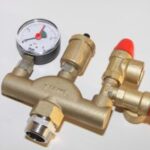 Louisville York Genuine Parts: For any unit or system to function or operate smoothly, it must have genuine parts. Midwest Parts Centre is the right place to call for your HVAC genuine parts needs. As the word suggests, "genuine" these Louisville York genuine parts have to be authentic, actual, and original. Having an authentic part as a section of your system comes with several benefits. It could be tempting to cut costs by choosing to go for fabricated and second-hand parts for your system.
Unfortunately, you may try saving on costs, but at the same time risking your unit's performance could, ultimately, require more money for repairs now and then. We have thousands of genuine parts for your system as your authorized dealer. We take you through some of the benefits that you get by purchasing Louisville York genuine parts from us.
The benefit of York Genuine Parts
Safety – Midwest Parts Centre gives you a major reason to buy genuine products from us. We offer you high-quality parts that save you from faulty risks that could cause damages and financial constraints. The safety of your system should come first whenever you think of buying parts.
Prolonged lifespan – When you purchase Louisville York genuine parts for your system, you are guaranteed long-term precision in terms of service. Besides, you get to avoid major risks involved in purchasing pirate or second-hand parts for your unit.
You get the correct and right part designed for your equipment – Buying Louisville York genuine parts for your system ensures that the parts fit as they should. We take time to check that the York parts meet the required needs by ensuring that parts are thoroughly tested to fit. This helps you avoid fabricated parts that are usually untested and poorly designed.
Genuine parts are automatically revised and updated – As Midwest Parts Centre, we actively participate in innovation and research and development concerning systems and their parts. We, therefore, achieve the continuous revision of parts that make them much more efficient.
Approved warranties, maintenance, and services – As you buy genuine parts from us, you will get a warranty on the parts linked to the unit or system. In case of an emergency, you will easily contact us to get our services from us. Unlike buying parts that aren't genuine, chances are high that they have no warranty because you don't get them directly from the manufacturer. If they end up being faulty, they will leave you to suffer the repair and maintenance costs from other service providers.
Our service and benefits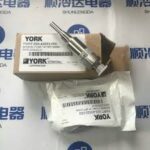 Besides these benefits, purchasing Louisville York genuine parts exposes you to your dealer's knowledge and expertise concerning these parts. You learn a lot from us, especially in offering you technical support during the lifespan of the machine. There is much value for your money when buying genuine parts.
If you need Louisville York genuine parts for your system, contact Midwest Parts Centre, and we will help you get value for your money.
Get the actual and authentic parts from your most trusted supplier in York parts, Midwest Parts Centre. We provide you with the best parts that will complete your system maintenance and repair projects without hesitating.
Call Now for more information