York YVAA Chiller Parts with high performance
The YVAA model comprises the York YVAA Chiller Parts components; therefore, when you need the best and most reliable parts, Midwest Parts Center is the ideal company for you! The York brand makes the most superior quality with incomparable performance. Most companies choose to implement the York YVAA Chiller Parts. Hence the Midwest Parts Center is highly committed to providing the best quality and most efficient operating YVAA chiller components.
As accessible as it might appear to manage a piece of cooling equipment, the constant and frustrating search through different companies when the cooling unit part requires a replacement or a repair. When you have a trustworthy and reliable distributor for these parts, such as the Midwest Parts Center., you can finally relax and never have to worry about experiencing hiccups while managing vast and complex air conditioning equipment such as the York YVAA chiller parts.
Interestingly, Johnson Controls invented the VSD (Variable Speed Drive) technology, popularly known as the VSD technology. Many different systems use this technology, and the York YVAA chiller is not left behind on this bandwagon. The York YVAA chiller parts are very effective when it comes to efficiency; it is a well-known chiller network.
Also, it is an air-chilled cooler and can be implemented in managing commercial air conditioning systems due to its high-performance attributes. This YVAA chiller comes with many perks, and it's very beneficial for any establishment that applies it due to its low consumption of energy and ample cooling.
Get what you need
When you visit the Midwest Parts Center, you are provided with a comprehensive catalog of a vast range of the York YVAA chiller parts components where you can see and select any chiller part that suits your needs. Many chiller units can be tailored to precisely fit a client's needs; thus, before buying any YVAA chiller parts, it is essential to consult with an experienced professional.
You need to be attentive when it comes to the chiller units' particular components to avoid buying parts that do not meet your demands. Besides, these parts might differ. Therefore the Midwest Parts Center recommends that all our customers and clients make sure they have the perfect fit for the repair and replacement parts before making an order or a purchase.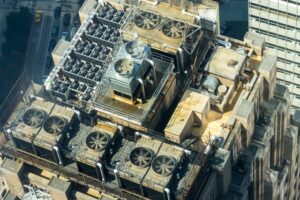 Air conditioning systems are critical in any business operations. Therefore, they should receive appropriately managed and effectiveness enhanced to guarantee safety and comfort to all the establishment's facilities such as the customers, clients, and employees. Besides, the air conditioning process has a significant effect on the environment, and it is our goal to make sure that the system is gentle to the ecosystem.
Adverse environmental impacts result in global warming. It also leads to severe negative climatic changes, which render some parts of the planet inhabitable. However, the York YVAA chillers are designed to be friendly to the environment while simultaneously doing their job of providing a comfortable and relaxed atmosphere for everyone; this is the perfect remedy for your air conditioning equipment.
Finally, the York brand is reliable and reliable and is passionate about providing sufficient energy and performance-oriented products for all industrial and commercial usage. On the other hand, Midwest Parts Center is here to take the burden off your shoulder by supplying nothing but the best York YVAA chiller parts; you can use them for your chiller repair and replacement needs. Why not explore chiller parts options from the Midwest Parts Center and finally purchase ideal for you.
Call Now for more information