York YLAA Midwest Chiller Parts Equipment for Service 
York YLAA chiller units are applied in commercial facilities to keep up with airflow. The systems are manufactured to meet the unique needs of large buildings. As a result, York YLAA Midwest chiller parts equipment needs service year-round. The reality is that there is no substitute for the York name brand. York YLAA Midwest chiller parts offer a strong reputation and, as a result, are frequently requested. Regardless of how popular York HVAC components are, Midwest Parts Center offers industrial and commercial installations. 
YORK Chiller Components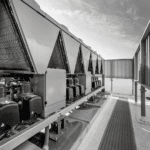 Because of our HVAC market expertise, we have gained a deep knowledge of commercial and industrial HVAC. In truth, the needs for climate control are unique, depending on the business. York YLAA Midwest chiller parts equipment procured through Midwest Parts Center is designed to meet a wide range of needs.
Industrial plants often lean on chillers to deliver cool air. In other cases, chillers offer cool air for production centers and manufacturing. Additionally, the cooling units need to be efficient due to their size. Chillers may consume a great deal of energy. In reality, climate control units contribute a heavy figure to operational costs. Ultimately, efficiency is a top concern for decision-makers in facilities. York YLAA Midwest chiller parts, when employed, can help to control efficient performance. 
HVAC systems play a role in providing comfort, efficiency, and productive activities in plants. York HVAC units allow facilities to gain proper temperature control minus wasted resources. Furthermore, clients will have access to a wide range of resources with the Midwest Parts Center's deliveries. We provide HVAC service and maintenance to plants and commercial facilities. 
Spare Parts Replacement for York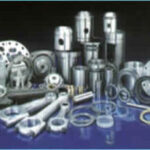 The delivery of parts is efficient when HVAC units are under care. The maintenance of air systems within industrial centers and commercial facilities is complex. HVAC units need frequent monitoring and service. Because of the large role that chillers play in facilities, the parts must lend to efficiency. 
Midwest Parts Center collaborates with clients to identify parts for established York models like the YLAA. Furthermore, our field experts can work with clients to uncover difficult-to-find components. It is ideal for working with a genuine York supplier. Buyers can confirm that items purchased through an authorized distributor are authentic.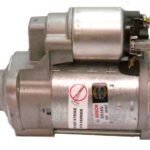 Even though online merchants attempt to sell York YLAA Midwest chiller parts, genuine parts are built and supplied through vetted suppliers. As a result, clients can anticipate gaining the best performance and fit. The fact of the matter is that there is no sub for York. The parts are made to integrate with perfection into current models. 
Would you like to learn more about how Midwest Parts Center can work with you to source the best parts for your industrial or commercial chiller units? 
Contact us to inquire about chiller parts for the York YLAA model.
Call Now for more information