York Preventative Maintenance Kits for HVAC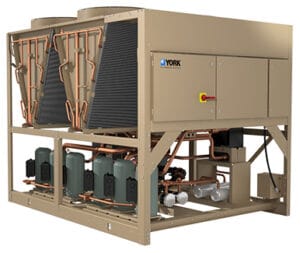 HVAC systems often provide reliable performance in many different capacities. Frequency of use, however, may lead to broken parts that will need replacement. Although it is virtually impossible to predict every mechanical failure, you can work towards preventing major damage. We specialize in YORK preventative maintenance kits, which are beneficial for commercial and industrial facilities that use HVAC.
A maintenance kit on hand might not be the first thought when you can contact a service technician. The benefits of YORK preventative maintenance kits are two-fold. First, your technicians can service machinery on-site without having to enlist the help of outside sources. Second, you are empowered to keep your system up to date and running smoothly before having to call in reinforcements due to extensive damage.
Because HVAC systems vary and can actually be very complex, you should trust an experienced company in your search for YORK preventative maintenance kits. Midwest Parts Center specializes in the YORK brand. As a result, we can offer you guidance on the YORK components' full line, including the maintenance kits.
Authentic York Preventative Maintenance Kits
Determining the correct parts needed for your system can be complicated if you are not completely certain about your existing system's makeup. Knowing your HVAC model's nomenclature will help you select the right maintenance kit that will get the job done well.
While searching the Internet, you may notice several generic preventative maintenance kits are being sold on the market. If you do not recognize the brand or if there is no brand listed, avoid such products. If you are indeed running a YORK brand unit, you most certainly will want your maintenance kit parts to be compatible. Parts compatibility is necessary for the best performance.