Industrial Sanitizer Service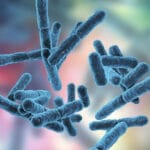 Industrial Sanitizer: Industrial facilities make an effort to preserve sanitary conditions in buildings by disinfecting surfaces with high-grade cleansing materials. Disinfecting surfaces combined with appropriate hygiene effectively prevents the spread of illness, but frequently, cleaning isn't comprehensive. Industrial sanitizer products by Midwest Parts Center can enhance HVAC equipment and keep hazardous germs away. In case you're searching for a fix that gives optimal results, consider SanitizeIT, a hospital-grade cleansing product available through Midwest Parts Center.
The latest spread of Covid 19 has fueled brand new discussions about disease prevention in buildings in which many individuals gather. These days, facilities should reconsider extra solutions that are effective in killing germs and preventing illness. While many facilities will have protocols in place, not everybody adheres to the standards set forth. The simple fact of the matter is that a facility must meet clinical sterilization standards to be devoid of other germs and viruses.
Industrial Sanitizer
Industrial sanitizer doesn't need to have harsh ingredients to work. SanitizeIT is a powerful solution that includes Sodium Chlorite. The ingredient is an important one that disinfects without the harsh consequences of bleach and other corrosive chemical substances. The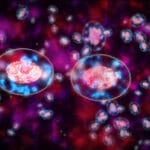 cleaning solution can remove viruses, which usually circulate throughout workspaces because of shared usage. Surfaces clearly must be a target for cleansing as germs settle on widely used devices like computer keyboards, cell phones, and surfaces, including doorknobs.
Moreover, industrial buildings are vulnerable to airborne viruses being distributed. Ventilation systems can make it possible to reduce the spread of damaging microorganisms that may cause disease. SanitizeIT can be safely applied to an HVAC system's components to keep the air that circulates fresh. The variances of infectious agents that could develop inside an HVAC system consist of mold, fungi, and mildew. Our cleaning solution is powerful enough to manage germs without causing unnecessary harm. SanitizeIT may help with better air quality when used in tandem with heating and cooling units.
Heating and cooling units can offer a way to achieve cleaner air though they're centered on temperature control. Temperature control is needed since different grades of cold or hot will impact the development of pathogens.
Industrial Sanitizer Results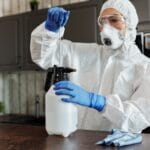 SanitizeIT industrial sanitizer isn't simply a cleanser. The solution additionally disinfects, deodorizes, and also kills germs. Based on research, the cleaning solution effectively kills up to 99.9 % of germs on surfaces. Moreover, an effective cleaning product could be used with cold water, which is highly recommended. Based on lab tests, the clinical grade sanitizer, SanitizeIT, can eliminate viruses and microorganisms in mere seconds.
Industrial facilities are going to benefit from fast treatments that are effective. Since our product excludes irritants and fragrances, it may be utilized safely without the threat of harmful fumes. Furthermore, the ingredients are NSF-certified, meaning they're safe to use around metal surfaces. SanitizeIT can be sprayed on surfaces and left to dry.
Contact us to learn more about our hospital-grade sanitizing treatments for industrial plants.
Call Now for more information