Find York Genuine Parts Equipment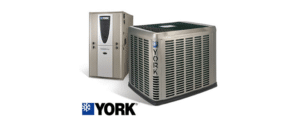 Midwest Parts Center is the ideal choice for YORK Genuine Parts. The brand is our area of expertise, and we are specialists in the field. Finding parts for your system should not be a hassle. In fact, when you trust Midwest Parts Center with your HVAC needs, you can rest assured that your requirement will be handled with great care.
Because we are well-versed in YORK Genuine Parts, we can help you identify the exact items you need. Doing so will reduce any time spent searching for components and ensure that your parts work well with your existing set-up. HVAC can be complicated; parts selection should never be left to chance. If you are uncertain about which parts you require for service or maintenance, contact us.
YORK Genuine Parts are widely respected for their overall quality. The brand has a strong reputation and is recognized all over the world. At Midwest Parts Center, we can guide you through the selection process to ensure that any parts you need to meet your specifications.
Select YORK Genuine Parts
Accurate parts selection is critical in HVAC because you need your system to function properly. As a commercial or industrial establishment, having the right parts will help to limit interruptions in performance. Avoid the difficulty associated with searching for parts on confusing websites. Consider Midwest Parts Center as your go-to for all things related to YORK.
You will certainly save time and money enlisting the help of an experienced technician. We understand that quality products and selection make all the difference. Moreover, it is even more important that your system does the job right.
Your HVAC system is a huge investment, do not leave it in the hands of inexperienced service providers or rely on distributors that may not be authorized. In the end, working with such providers may cost you additional time and money. Rely on Midwest Parts Center to provide the highest level of expertise as YORK is our specialty.