3 Reasons to Choose Midwest York Genuine Part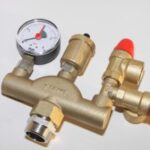 Midwest YORK Genuine Parts: Your HVAC system may require new spare parts from time to time. It's not always easy to locate the specific items you need, but we can help you. We provide the complicated components available for each YORK system. With our parts collection, you can trust the names you know and get the quality you expect.
We understand that your productivity will suffer if your HVAC system breaks down. We can quickly obtain Midwest YORK Genuine Parts to assist you with this predicament. As a result, you'll be able to promptly address any issues that arise, reducing the length of time you're offline. Getting your system back up and running as soon as possible can make a huge difference in your bottom line.
It's all about getting the job done right the first time.
When choosing Midwest YORK genuine parts from Source 1TM, you can expect a speedier, first-time fix with a high-quality item. It's better for you, your clients, and their equipment. Service parts and accessories for all YORK industrial and light commercial HVAC equipment are available exclusively from Sources.
They are designed specifically for YORK Equipment.
Genuine components are created and constructed for each unit, ensuring a top performance that other parts brands cannot match. A two-year manufacturing warranty also protects them.
Warranty of two years
Source 1TM Parts is now offering a 2-year limited warranty for all authentic parts to help your business because we stand behind all of our products! All of our genuine parts are engineered, produced to exacting standards, and thoroughly tested in all of our machines. We want to save you time and money by providing ready-to-install details to have peace of mind that you did the job correctly the first time.
Services with a lower total cost
Genuine parts ensure that the job is done the first time correctly. There's also the advantage of better efficiency and less downtime.
Doing business is simple.
May order genuine components quickly and easily. Our objective is that you will never have to wait more than a day for a replacement after purchasing a product.
Genuine YORK Parts Midwest YORK Genuine Parts Midwest YORK Genuine Parts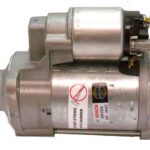 Midwest YORK Genuine Parts Center can assist you in locating Midwest YORK Genuine Parts that are tailored to the brand's systems. We offer a variety of YORK-designed components that can be used in various applications. Our customers appreciate that we are an excellent source for replacement components for VRF, DX, chilled water, and air systems.
Whether commercial, industrial, or residential, any facility needs easy access to parts. In the event of a repair, there is no reason why you should put your operation on hold due to a lack of features. In an ideal world, you should get parts fast and efficiently. Midwest Parts Center can meet your needs.
Overall Commitment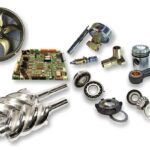 Exceeding consumer expectations necessitates constant innovation and meticulous attention to detail. As a result, we believe that quality comes first for home comfort systems. Because your YORK heating and cooling equipment is designed and engineered in the United States, we can closely monitor and improve procedures that directly affect quality. A YORK heating and cooling unit comprise more than just metal and circuitry; it also requires people with integrity and a commitment to quality.
Commitment necessitates financial investment as well. That's why Johnson Controls has expanded its testing facilities and increased its employees in the United States, ensuring that YORK HVAC products and YORK HVAC professionals remain at the forefront of the industry.
You may be confident that your Midwest YORK Genuine Parts will fit perfectly. You won't have to worry about using off-brand parts that might or might not work with your system. YORK components are compatible with your existing systems, so there's no need to worry about parts compatibility.