Managing YORK Replacement Parts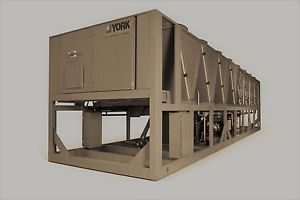 Administrators responsible for managing climate control in facilities often need parts. YORK replacement parts are in high demand, considering how many buildings and commercial facilities use the brand's HVAC systems. YORK is a reputable brand within the industry; however, to maintain the highest performance level, replacement parts are sometimes necessary.
Midwest Parts Center can help you manage climate control in your business as an owner or facilities manager with the greatest ease. There are many benefits to having access to YORK replacement parts. Also, having replacement parts available may improve your system's performance and overall energy use in repair or service.
As specialists in YORK replacement parts, Midwest Parts Center can demystify HVAC parts and components' complexities. Of course, you must know what system you are currently running before investing in the parts. There is no need to waste time or money ordering and installing the wrong parts. Choosing the wrong parts also has some serious implications for businesses of all sizes.
Finding YORK Replacement Parts
You can certainly anticipate that your YORK HVAC system will deliver top-notch performance. To keep your machinery updated, maintenance is necessary. Adequate service at regular intervals helps maintain your unit's performance. Also, when your system is serviced, the impact of malfunctions is greatly reduced. YORK replacement parts are sometimes helpful when you need to have your system updated.
While there may be emergent situations, understand that they are often expected after years of wear and tear. Some YORK systems are running out decades old, which speaks to the machines' longevity. With proper care and maintenance, you can surely get the best out of your HVAC system.