York is recognized as a pioneer in developing air-cooled chiller technology due to the company's high capacities and ecologically benign properties. York Ylaa chiller parts are simple to maintain and can be adapted to suit any application due to their compact size and high efficiency. A forerunner in energy efficiency in buildings the addition of York YLAA chiller parts benefits both private and public spaces.
YLAA will function effectively regardless of the amount of cooling load or the temperature of the surrounding environment. They are supported by the largest HVAC components network in the world, which has a history of successfully applying technology and producing satisfied clients.
Advantages and Characteristics of the York Ylaa Chiller Parts
The AHRI Certified seal of approval has been bestowed upon York YLAA chiller parts air-cooled chillers, which guarantees the product's superior quality. You can modify the chiller you choose to fulfill the requirements that are unique to your business. Select York Ylaa chiller parts for the following:
The effectiveness of the chiller parts used in York YLAA chiller parts units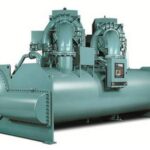 High-efficiency chillers from YLAA put energy efficiency at the forefront of its industry thanks to their cutting-edge control algorithms. YLAA chillers have some of the best IPLV (off-design) performance in their category.
IPLV performance measures how efficiently energy is used in actual operations. YLAA additionally provides a choice for optimizing your efficiency. There are other options besides high-efficiency machinery that can be considered.
Utilizing YLAA chillers in their standard efficiency versions allows for smaller footprints and reduced capital expenses. There are several different YLAA chiller alternatives available, which enables a wide range of investment choices to be made for each application.
Adaptability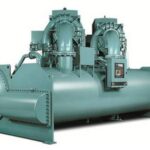 The YLAA chiller offers a diverse selection of options, each designed to perform dependably in a specific setting. It is possible to achieve a capture rate of 85% while maintaining a temperature of no more than 140 degrees Fahrenheit and 60 degrees Celsius.
When factory-mounted pump kits are considered, there is a more comprehensive selection of pump sizes from which to choose. The extra kits have built-in valves, pressure ports, flow switches, and filters, making the hook-up process simpler. Many pump options include:
Variable-speed drives.
Twin pumps.
Service shut-off valves.
Expansion tanks.
Additional test ports for temperature and pressure sensors.
Moreover, several of these choices can be combined. Numerous approaches to reducing noise can be utilized, which opens up a wide variety of positioning possibilities for the chiller.
Sustainability
The York YLAA chiller parts do not require additional costs to maintain its position as an industry leader in sustainability. The YLAA chiller is the most environmentally friendly piece of equipment currently on the market because it utilizes R-410A refrigerant, which does not have the potential to deplete the ozone layer, and cutting-edge heat exchanger technology. This chiller is exceptionally kind to the environment because it makes a shallow noise.
Reliability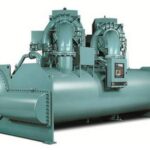 The York YLAA chiller parts components have been tried and tested, and they are reliable in reducing the frequency of service calls. Since its introduction, scroll compressors have logged hundreds of thousands of hours of service in various industries.
Condenser heat exchangers resistant to corrosion are superior for stationary HVAC systems through exhaustive testing in the lab and the field. In addition, they are sturdier than regular condenser coils, making them less likely to sustain damage during the rigging and lifting required for the chiller installation.
Personalization of York YLAA chiller parts components
Simply removing the pre-assembled unit from its shipping container and placing it on the roof or in the ground is all required to install the YLAA chiller. With air-cooled condensers, there are no expenses related to the purchase of capital equipment, the cost of installation, or the cost of maintenance.
Selecting York Ylaa chiller parts as the most acceptable alternative for your air conditioning systems is an excellent choice that you can make.
Call Now for more information