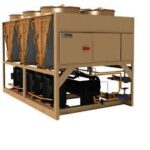 Working with an approved York brand distributor will save you time because York is at the top of its game. You will find reliable York YLAA Chiller Parts suitable for commercial and industrial purposes. YLAA chiller is the most essential and dependable piece of the cooling system.
This beautiful brand is an environmental pioneer in all air-conditioning applications, giving remarkable efficiency. Several accessories and options are available, such as:
Factory packaged variable speed pumps,
Controls Connected Chillers
Intelligent performance monitoring,
And low sound packages. YLAA chillers are lightweight and compact for easy installation.
York YLAA Chiller Parts
YORK YLAA CHILLER PARTS have a solid reputation for quality, uses cutting-edge technology, and delivers outstanding real-world results. More efficient heat transfer is made possible by brazed evaporators and microchannel condensers, resulting in lower life-cycle costs. They are a plug-and-play solution that reduces energy expenses and is environmentally friendly.
Performance of the York YLAA parts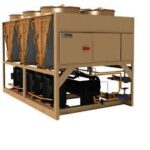 Most importantly, the YORK YLAA CHILLER PARTS compressor and other parts are so unique compared to other products. With the best cooling air, comfort, and safety equipment.
When used as a preventative measure, YORK YLAA CHILLER PARTS assist in extending the life of a system. Once minor repairs are taken care of, users will get more years out of their chiller. To get the best performance out of your HVAC system, all chiller parts must work together seamlessly.
Also, the chiller can manage climate control systems more efficiently with the availability of a wide range of high-quality parts. Many commercial end-users prefer the YORK YLAA CHILLER PARTS as a cost-effective cooling solution. Because it serves a wide range of purposes, from cooling buildings to cooling machinery and other products, the equipment is vital, but we must maintain it to have the best results.
The energy use of the York parts
The cooling processes carried out by chillers consume a lot of energy due to their inability to function. If a chiller shows symptoms of wear or is underperforming, it has to be evaluated. With suitable instruments, a service expert can check for any issues. If any, It will be recommendable to replace York YLAA chiller parts if required. In addition to helping a machine get back to full functionality, replacement parts can also aid energy efficiency. Every facility is different, but they all require professional maintenance.
When it comes to operational expenditures, chiller components give facility managers and business owners more control. In comparison to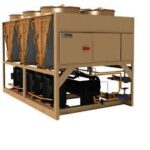 purchasing a new unit, having your existing unit repaired saves you money.
Rather than buying a unique temperature control system, consider whether parts replacement is a more cost-effective option for extending the lifespan of your current system. To keep operations operating effectively, companies must weigh the costs and benefits of installing new air systems to buy reliable YLAA chiller parts.
We offer equipment and parts manufactured by a globally recognized brand (York). Check-in here if you need a replacement for your YLAA chiller parts.
Call Now for more information