Global Plasma Solutions (GPS) The best Indoor Air Solution
Global Plasma Solutions (GPS): The COVID-19 virus quickly put indoor air quality at the top of the list for many business owners. Everyone has the right to live and work in clean and safe places, even children. That includes our neighbors who are in need of help and rely on nonprofit groups for help, especially with transitional and long-term homes.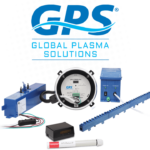 The importance of good indoor air quality has been talked about a lot in the last two years. GPS is happy to be working with groups like Roof Above in Charlotte, North Carolina, to help solve this important problem and need.
Having clean air in our homes is something we truly live and breathe. GPS is more than just a business; it is also their passion. Solutions for better indoor air quality have been provided by Global Plasma Solutions (GPS) since 2008. The company was founded in 2008.
GPS has come up with patented needlepoint bipolar ionization technology (NPBI TM) to make better indoor air. This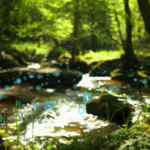 technology doesn't make dangerous amounts of ozone or other byproducts. If you buy a needlepoint bipolar ionization product from Gps, it meets or exceeds all applicable UL and CE standards. In order to improve the air quality, GPS products use NPBI technology to get rid of airborne particles like some smells, virus, and germs. This technology is used in more than 250k installations in businesses, schools, airports, hospitals, and other public places around the world, including the United States.
NPBI® technology from Global Plasma Solutions (GPS) was used by a lot of big event venues after COVID-19 to make it easier to clean up after an outbreak. This way, they could reopen in a safe way as soon as possible. Global Plasma Solutions (GPS) is happy to help make the air cleaner and safer.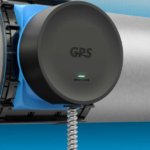 Its NEEDLEPOINT BIPOLAR IONIZATION (NPBI) technology, which is also known as NPBI, has been the subject of more than 30 patents and more than 150,000 installations around the world. This makes Global Plasma Solutions (GPS) the world's top innovator in Indoor Air Quality technology (IAQ).
This means that we can offer clean indoor air that is safe and healthful, while not making ozone or other harmful byproducts. GPS-enabled technology can be used to do this. They have been approved by both the UL and the CE. Use NPBI technology to remove Particulates, Odors, and Pathogens from air. It will also save you up to 30% on your energy use and cut your carbon footprint by cutting the amount of outside air that comes into your home by up to 75%.
Call Now for more information