3 Prospects of Commercial York YK Chiller Parts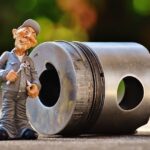 Commercial York YK Chiller Parts: York's temperature control systems are essential to the proper operation of commercial and industrial buildings. This chiller from York features a large selection of parts since we know that reliable performance is critical. It's also a brilliant alternative for your current and future parts requirements.
Are you interested in purchasing these replacement parts to keep your current device running well? Commercial York YK Chiller parts are available through us. Because of the nature of the equipment, only a qualified technician should be tasked with installing new features. Care must be used when working with Commercial York YK chiller parts. However, if you meant well for commercial HVAC you must invest in YK chiller Part now and in the future.
A high success rate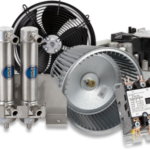 YK chillers are built to withstand high temperatures. Even if you think your equipment is long-lasting, it can break down and require maintenance. The best method to keep your equipment in good operating order is preventative maintenance according to the manufacturer's instructions.
No surprise that York parts are made to the highest possible quality standard. We can answer any questions about the names of functions. Components that don't work correctly with your equipment can cause performance concerns. With us, you can rest assured that the details you purchase for your car will be authentic. An additional benefit to York's warranties, which cover manufacturing faults, is included with your parts.
Exceptional Capability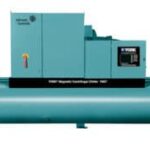 Being able to inhale fresh, cool air is something we take for granted wherever we go, whether it's a workplace or a public area like a school or a café. A person's mood will almost certainly be affected by the air conditioning in a given space at a particular time.
As a result, workplaces with low air conditioning risk slowing down overall production. Commercial York YK Chiller Parts is committed to providing the best YK chiller parts to improve the atmosphere in diverse areas.
The York YK chiller model is generally regarded for its efficiency in using energy and producing cool air. With the Midwest Parts Center on your side, getting high-quality parts worth your time and money is simple.
Constructing a model
In contrast, York YK chillers use centrifugal air conditioning. The water in this chiller is cooled by compressing vapour, which removes heat. Subsequently, the water is cooled in the York YK chiller, creating superb air.
York's YK chiller parts may become overworked and break down frequently due to their work in cooling the air. York, a firm based in New York, is committed to providing.
To cool a large area, you may require an expensive chiller to acquire and operate; if it breaks down rapidly, you'll have to spend more money fixing it. Choosing quality over quantity is essential to achieving the most exemplary cooler.
We are here to assist you in making an informed selection about a York YK chiller to meet your cooling requirements.
Repairs Are a Snap!
Let's say you wish to keep your chiller from getting any further damage. A well-versed specialist in diagnosing and fixing it should be consulted since, if you have inaccurate inspection reports or bad repair and replacement, you may need to get a new York YT chiller.
Because of this, everyone, including customers and employees, could be affected by the damage to the facility. You may find a wide range of Commercial York YK chiller parts here. All your price and quality needs are solved as you invest in YK Chiller.
Call Now for more information