York Chiller Parts & More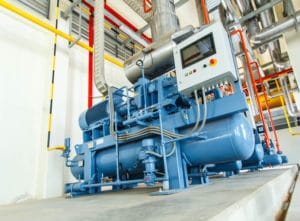 Upon inspection of your cooling equipment, you may find a need for York chiller parts. Managing climate systems in an establishment is a complex task that requires planning and constant monitoring. Although you can typically trust that your chiller or multiple chillers will function properly, it is correct to assume that at some point, the part will need to be repaired or replaced.
Parts repair or replacement is not a bad thing. In fact, changing our parts can be rather helpful for your chiller. Moreover, replacing or repairing components can save your system from further damage due to wear and tear. York chiller parts are just several components in a range of products developed by the world-recognized brand. If you are searching for parts for your chiller machine, do not hesitate to contact Midwest Parts Center.
York chiller parts can certainly fill several requirements. While some needs may be standard in nature, others may be more time-sensitive. Critical issues may also demand parts. In any case, Midwest Parts Center is a reliable supplier that you can depend on to fill your procurement needs.
York Chiller Parts and Repair
Recognizing an issue with your chiller may be the first indication that parts will be necessary. Instead of attempting to troubleshoot performance issues on your own, consider the complexities of chiller networks. Consult an experienced service technician if you suspect that a broken part or component is affecting your equipment. A service technician can determine what, if any, need for parts there may be.
Should you require parts, contact Midwest Parts Center. With an authorized distributor of York parts, you can ensure that a warranty will back your components. In addition to much-needed coverage, your parts needs will be supported by quality and service