Are you a dealer or contractor? Have you wondered where you could lay your hands on York replacement parts? Businesses centric people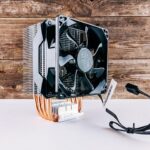 may not want to waste time searching the internet only. York replacement parts are easy to find and buy.
Indeed you don't have the time to phone five different supply houses while you're out in the field to see if they have York parts? Many providers of York HVAC equipment may be difficult for business managers to get, even if they are willing to buy at any cost, but not with York replacement parts.
Where to Get York replacement parts
Fortunately, we've got some excellent news for you! You could get your york replacement parts more easily – fast, inexpensive, and on time! Whether you're a handyman, contractor, or homeowner, we're here to help you identify replacement components for your heating and air conditioning systems.
Online
If you're confident about online shopping, this may be the best approach! We've invested in the resources necessary to provide replacement parts for brands like York to meet customers' needs online. When it comes to HVAC replacement parts, York HVAC just got simplified order and got it at the doorstep of your home.
Dealer
Industrial and commercial York systems are available from authorized York dealers. A few examples of the many types of mechanical devices you could get through a reliable dealer are motors, controls, blowers/coils/regulators, compressors, fans, contactors, switches, and furnaces.
Retailer of Manufacturers
With a global presence, retailers are the best York HVAC brand largest independent supplier of York replacement parts.
Retailer offerings are:
Chillers.
Central air-handling systems.
Variable air volume units.
Control devices.
Post-sales services (retrofit and replacement of systems and routine, emergency, and performance-improvement services).
Which York Replacement Parts Are the Best?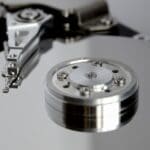 When it comes to York Replacement Parts, York is the best option.
York International is a significant player in the HVACR industry in the United States and worldwide. York is a stand-alone company. There are water and air-cooled chillers, central air gear, variable-volume systems, and control modules among York's products. Routine, emergency, and achievement services and system retrofits and replacements are provided.
York replacement parts are manufactured to the same high standards as the originals, providing HVAC contractors with OEM parts identical to the originals. It is safe to rely on the performance of these York HVAC parts. HVAC Plus, the best online supplier for York replacement parts, has them. We are interested in the stock, and our prices are competitive.
Here, you'll find great deals on York replacement parts. After the sale, heating and Air Conditioning Plus is the logical choice for York repair and replacement components. We have the York replacement parts range, which combines affordability, efficiency, and productivity.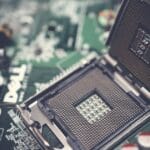 Replacement York parts are no exception to our position as the industry's preeminent supplier of HVAC components. Because of this, we have maintained our position as the leading supplier of York HVAC parts.
Let us know if you have any questions about York HVAC components, and we'll be happy to help! Everything you need is right here, and it won't take long at all.
Call Now for more information