Contact us to get the original York Parts
York parts are necessary for your HVAC equipment. Not just any equipment can employ the parts. However, it would help if you integrated them into York machines. The parts by York have been designed to fit the brand's equipment seamlessly. In fact, the parts have been tried and tested to ensure that they are a perfect match for your system. Midwest Parts Center specializes in these components; trust us with your parts needs.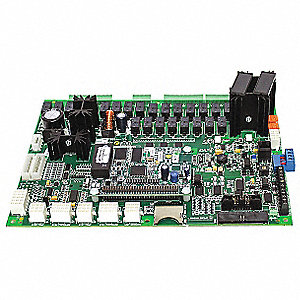 Procuring parts is an important step in prolonging the life cycle of your equipment. Replacement parts not only help keep your systems running smoothly, but they can be an economical solution for operations that run multiple units while looking to reduce costs. HVAC equipment is a tremendous investment, and facilities should indeed get the most out of performance and efficiency. Replacement parts can be used for maintenance, repairs, and specific service needs, which will improve how your equipment performs overall in the long term.
When shopping for York parts, always choose genuine components and accept no substitutes. With this brand, you can have confidence in knowing that you are selecting a brand that consistently delivers quality equipment and parts. Whether you require components for air systems, chillers, condensers, or maintenance kits for commercial and industrial systems, Midwest Parts Center can help.
York Parts – Climate Control
Managing climate control systems is a complex role that demands replacement parts frequently. When dealing with equipment in an industrial or commercial building where machines will get plenty of use, access to parts is helpful. Not only is it necessary to acquire York parts, but it is often necessary to get the best value, service, and selection; by choosing Midwest Parts Center as your supplier, you can certainly receive all three. Most importantly, you can rest assured that you will be dealing with an authorized York parts supplier. Contact Midwest Parts Center for York components.
Your trusted source for premium HVAC (Heating, Ventilation, and Air Conditioning) parts and components. With an unwavering commitment to excellence, we specialize in delivering high-quality HVAC solutions to meet all your heating and cooling needs.
Your trusted partner in the fight against COVID-19. We provide cutting-edge equipment and solutions to help you safeguard your environment, from air purification systems to sanitization tools, ensuring a safer and healthier space for all.
Tailored solutions to meet your unique needs. Our dedicated team is here to provide personalized assistance and expert guidance, ensuring your satisfaction and success every step of the way. Call to 1-800-368-8385 for any query.
Call Now for more information.
York Preventative Maintenance Kits