York YLAA Chiller Parts Sourcing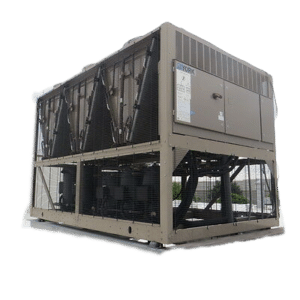 Midwest Parts Center is a trusted source for York YLAA chiller parts. Industrial facilities and commercial end-users rely on chillers for a number of applications related to cooling. As a premier distributor for HVAC parts and equipment, Midwest Parts Center understands the unique demands of businesses and their need for reliable climate control. Supporting the YLAA model by York, we provide our clients with a wide selection. Access to parts is now available through an extensive catalog delivered through a reputable supplier.
The YLAA chiller by York is preferred by many business owners and facility managers because it is an efficient piece of equipment. Maintaining efficiency, however, depends of sufficient upkeep. Facility managers as well as service technicians may need to work together to handle the care of climate control units such as chillers. The systems are complex and consist of numerous components. York YLAA chiller parts vary in size but they all play an important role in the performance of a climate control unit.
York YLAA Chiller Parts Applications
York YLAA chiller parts may be used for replacement. Although chillers are dependable, the parts may need to be replaced as they become worn. Frequent use under heavy pressure within intense environments is common for commercial facilities. Due to constant wear, HVAC systems are prone to breakdowns. Replacing parts before serious issues ensue is a good way to reduce downtime.
Climate control is a necessity. Facilities cannot afford to lose productivity or profits due to unplanned outages. Midwest Parts Center can help facilities keep operations running smoothly under harsh conditions. Ensure that climate control systems are in working order and capable of delivering the highest level of performance with fewer interruptions. Find the parts that you need with ease from a trusted source and expert in HVAC. Contact Midwest Parts Center to inquire about how we can help with your upcoming or current sourcing requirements.