Locate York VSD Coolant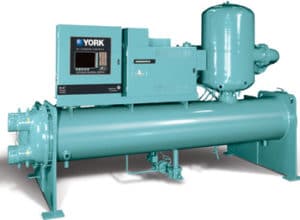 If you are currently using a YORK chiller you may have a need for YORK VSD Coolant. In the event that you do need the coolant, consider Midwest Parts Center as your premier choice for the component. We specialize in the YORK brand and can deliver both quality and selection.
YORK is a well-known brand with a strong reputation. When it comes to an investment like a chiller, you should stick with the brands that you trust.
Chiller upkeep is essential to maintain its performance. While the systems are very reliable, service is necessary to prevent damage. There are times when a chiller component may need replacement and this is to be expected. Normal wear and tear drives the demand for replacement parts and Midwest Parts Center is your source.
VSD coolant is just one of the components that you may need if your chiller is in need of service, repair, or upkeep. The YORK preventative maintenance kits include the YORK VSD coolant which is formulated specifically for the brand's equipment. Although choosing coolant might not seem like a major deal, it can be complicated if you do not know the specifications of your existing system.
York VSD Coolant Components
Midwest Parts Center can help guide you in the selection of YORK VSD coolant. If your chiller needs the component, you do not have to go it alone. In fact, it is not recommended that you troubleshoot any issues with your chiller. Consult with an experienced technician.  Chillers are complicated and attempting to fix it on your own is certainly not worth the risk or expense.
Avoid the pitfalls of generic parts by choosing a brand with a powerful reputation for quality and reliability such as York. Coolant is a critical part of the entire system and its functionality. Midwest Parts Center can help you identify the specific nomenclature that is meant for your existing system.